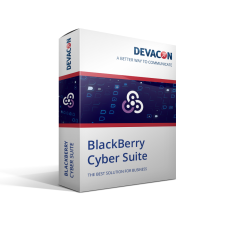 AI-Enabled Security Across All Endpoints
The trend toward home office and BYOD policies is a real challenge for anyone responsible for securing technologies in the workplace. That's because employees who work from home often use business and personal technologies entirely at will. This carelessness opens up many new opportunities for experienced threat actors. Every new device, application and user that connects to corporate resources is a potential threat to sensitive data. And the more people accessing from the outside and the more diverse the devices used, the greater the risk.
The challenge now is to find an effective solution that will help you ensure cybersecurity and manage a growing number of devices, apps and connections. To do that, you need a solution that reliably grants access to your employees without opening the door to unauthorized people.
Securely access from anywhere with any device Enable your remote workforce to work from home or anywhere. And do it with both managed and unmanaged devices. Available for macOS, Windows, iPhone and Android.
Unified Endpoint Security from a Single Pane of Glass
BlackBerry Cyber Suite offers unified endpoint security in a single console with advanced artificial intelligence, machine learning and automation. Key business values include:
Elimination of cyber threats
Full control and visibility
Improved endpoint performance
Reduced endpoint costs
Decreased operational costs
BlackBerry Cybersecurity Portfolio:
CylancePROTECT
AI-based Endpoint Protection Platform (EPP) that prevents breaches and provides added controls to ward off sophisticated cyberthreats even without human intervention.
CylanceOPTICS
CylanceOPTICS is an AI-driven endpoint detection and response solution that helps organizations proactively detect and respond to cyber threats.
CylancePERSONA
AI-driven Endpoint Detection and Response (EDR) that works with CylancePROTECT® to keep you ahead of cyberattackers and your business secure—even when devices are offline.
CylanceGATEWAY
Our AI-driven Zero Trust Network Access (ZTNA) solution that protects your systems and data while providing easy access to SaaS and on-prem apps for your hybrid workforce.